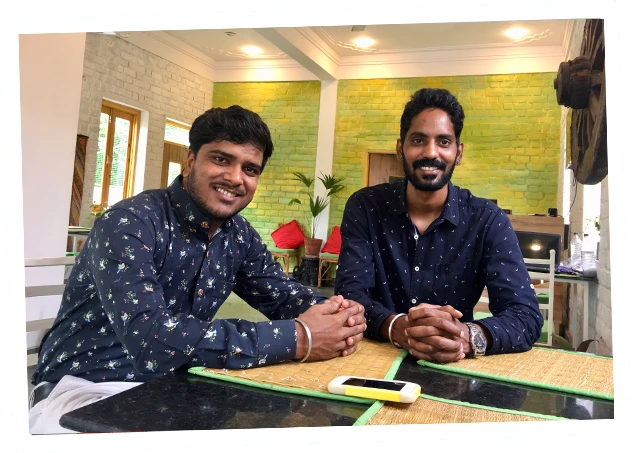 Millets of Mewar is a unique and innovative restaurant located in the heart of the city. The restaurant is dedicated to promoting healthy eating and preserving traditional Indian cuisine. The restaurant specializes in millet-based dishes, which are not only nutritious but also delicious.
The restaurant's ambiance is warm and inviting; with a traditional decor that reflects the heritage of Mewar. The walls are adorned with paintings and murals depicting the rich culture and history of the region. The restaurant is spacious and can accommodate a large number of guests, making it an ideal venue for group gatherings and events.
Millets of Mewar offers a wide range of millet-based dishes that are both healthy and delicious. Millets are known for their high nutritional value, and they are an excellent source of fiber, vitamins, and minerals. The restaurant uses a variety of millets in their dishes, including finger millet, pearl millet, foxtail millet, and sorghum.
Overall, Millets of Mewar is a must-visit restaurant for those who want to explore the world of millet-based cuisine. The restaurant's commitment to healthy eating and traditional Indian cuisine makes it a unique and refreshing dining experience.
Keywords- Millets of Mewar, Warm ambiance, Spacious venue, Group gatherings, Events, Finger millet, Pearl millet, Foxtail millet, Sorghum, Fiber-rich food, Must-visit restaurant, Unique dining experience, Preserving heritage, Delicious food, Spacious restaurant, Innovative menu, Must-visit restaurant, Refreshing dining experience.
Manoj and Sunny, began experimenting with health food in 2005 with the firm: Jasso Ann Vasso Mann (we are what we eat). After travelling across India, we learnt and took inspiration from tribals, locals, old men and women who carry our heritage & visionary people and thus the essence of life with food became an integral part of our life. They came back to their hometown of Udaipur and started creating recipes that highlighted local millets/grains, vegetables, and spices.
Encouraged by the overwhelmingly positive response to their food, they have started providing catering for events, hosting food festivals, and running a food cart in the city twice a week.
After doing all these experiment on 2nd October 2011, and thus Millets of Mewar was born. Just four months after opening, Millets of Mewar was ranked the #1 restaurant in Udaipur on Trip Advisor. And then it became a tale to be remembered and cherished.
Great words from big names.
An amazing taste and an excellent health choice for a meal.