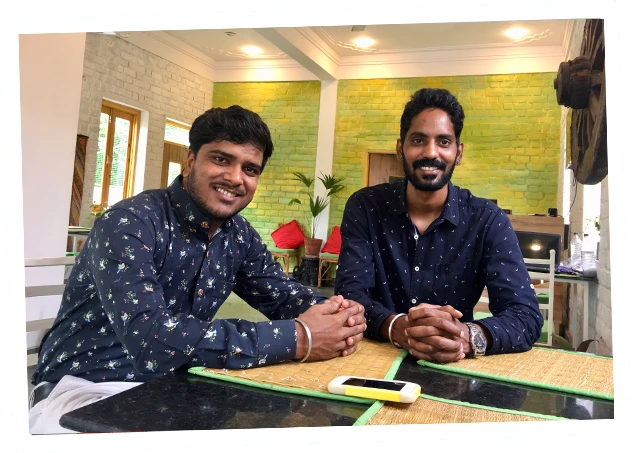 Millets of Mewar is India's oldest Millets based & healthiest in India. by India Today magazine opened in 2nd October 2011 and has since developed a regular and enthusiastic following. We specialize in traditional and re-imagined Indian/Rajasthani fare, millets as well as organic, gluten free, vegan, raw & dietary options.
Our methods are creative, authentic, and sustainable. Our ingredients are local, raw, vegan and fresh to the point. Along with this our food is unique, healthy, energizing, and made with compassion so that our customers never feel left out.
Millets of Mewar is the shared vision of two friends with a passion for food and health—Surendra (Sunny) Gandharva & Manoj Prajapat—who got into cooking at the age of ten and they believe that the power of food can inspire good health, good conversation, and environmental consciousness
Manoj and Sunny, began experimenting with health food in 2005 with the firm: Jasso Ann Vasso Mann (we are what we eat). After travelling across India, we learnt and took inspiration from tribals, locals, old men and women who carry our heritage & visionary people and thus the essence of life with food became an integral part of our life. They came back to their hometown of Udaipur and started creating recipes that highlighted local millets/grains, vegetables, and spices.
Encouraged by the overwhelmingly positive response to their food, they have started providing catering for events, hosting food festivals, and running a food cart in the city twice a week.
After doing all these experiment on 2nd October 2011, and thus Millets of Mewar was born. Just four months after opening, Millets of Mewar was ranked the #1 restaurant in Udaipur on Trip Advisor. And then it became a tale to be remembered and cherished.
Great words from big names.
An amazing taste and an excellent health choice for a meal.